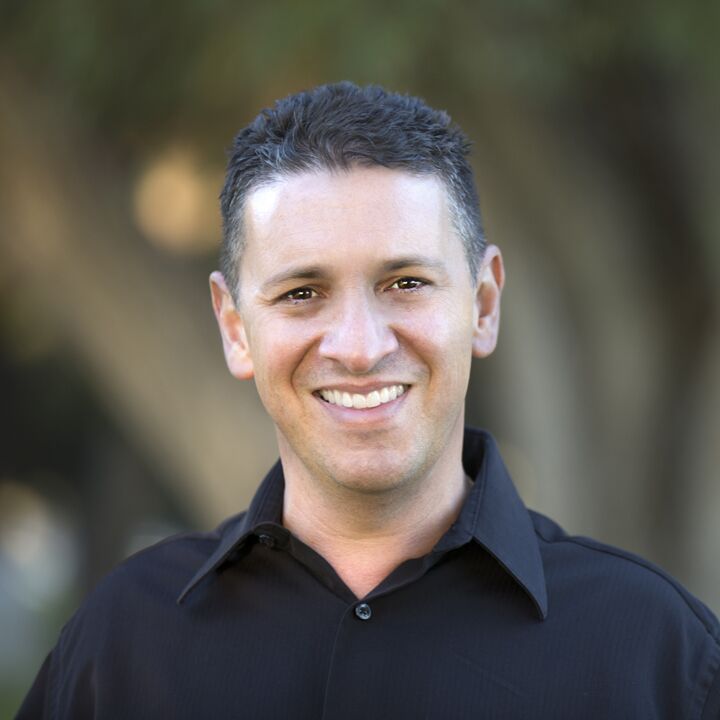 Jeff opened Jeff Gitlin Entertainment as a full service management and production company in 1997. As the youngest talent agent in LA at age 24, Jeff was the head of the comedy department at Abrams Artists Agency where he helped develop and guide the careers of some of the top comedy talent in Hollywood. Most notably, he worked with such stars as Darrell Hammond, Jim Breuer and Jay Mohr from Saturday Night Live. He also previously worked at 3 Arts Entertainment, working with such talent as Greg Daniels (The Office, King of the Hill) and Howie Mandel. He also worked at ICM talent agency, working with the biggest stars in Hollywood, including Denzel Washington, Steve Martin & Nicolas Cage. Before ICM, Jeff worked for the president of Warner Bros. Animation, Domestic Distribution and Pay TV in New York.
Jeff was the Executive Producer for the highly acclaimed and long-running interactive comedy Tony and Tina's Wedding from 2001-2019; this show most recently played at Bally's Resort and Casino in Las Vegas and has also been seen at Planet Hollywood and Rio Resort and Casinos in Las Vegas. Jeff also produced LA Comedy Club and Late Night with Zowie Bowie in 2013 at the Bally's Showroom in Las Vegas. Jeff was the Executive Producer of Tony n' Tina's Wedding on Broadway in New York City from 2004-2010, (the longest running Off-Broadway show in New York City, celebrating an unparalleled 21 years in New York). He also produced a run on the entire Hawaiian fleet of cruise ships for Norwegian Cruise Line in Hawaii, along with a 6-month run in Europe on the Norwegian Jade.
Jeff also was the Executive Producer of Tony n Tina's Wedding at the Fairmont Hamilton Princess in Bermuda from 2005-2007 and for a 3-year stint at the Hyatt Regency Maui Resort and Spa in Hawaii. Jeff also has produced Tony n' Tina's Wedding at the Ka'anapali Beach Club for Diamond Resorts in 2008.
In the summer of 2006, Jeff co-launched and was Executive Producer of The Fantasy Party on Broadway in New York to a rousing success. That show expanded to the Hard Rock Hotel and Casino in Hollywood, Florida. Jeff also created and Executive Produced the $1,000,000 Vegas Game Show in 2008-2009, playing daily at Planet Hollywood Resort and Casino in Las Vegas.
Jeff also was the Executive Producer of a feature film in development with Michael Eisner's Tornante Company from 2005-2008.
In 2010, Jeff was SN VP Strategic Alliances for Orions Digital Technologies, a startup technology company, focused on the entertainment community and new technology solutions. In his role there, Jeff worked closely with the president of Synergy Sports and the NBA as the official stats and technology company for the NBA. Deals were made with every NBA team, along with ESPN and Fox Sports.
In June, 2011, Jeff co-formed Paradise Activity Company with his business partner, Larry Pellegrini. Paradise Activity Company runs the activity department for a host of properties around the U.S. Jeff and Larry are in charge of developing entertainment and daily activity programming for the resorts. The first of its kind in the US, Paradise Activity Company continues to expand to more markets, showing its strength in development of more and more activities in resorts around the country. Currently running over 20 resorts in the US and have consulted for other properties in Mexico and consulting for a few major Timeshare resort groups around the U.S.
In 2014, Jeff helped launch and co-produce Huaka'i Luau- Journey Through Polynesia at the Ka'anapali Beach Club in Maui, Hawaii. The show became an instant hit and one of the most popular Luau's in Maui. The show ran for 6 years until it shut down just as Covid became prevalent. Recently, the Luau has been reimagined and launched at the award winning Seascape Restaurant at the world famous Maui Ocean Center. The show launched in November, 2021 to excited audiences and sold out crowds.
In July, 2022, Jeff partnered again with Larry Pellegrini and new co-producing partner Jim Owen, on the brand new Mele Luau Oahu. Mele Luau Oahu has fastly become one of the hottest luaus in Oahu. Playing weekly in Kapolei, HI, the show has been created with an artistic flare for beauty and imagery, distinguishing itself as a unique project for the islands.