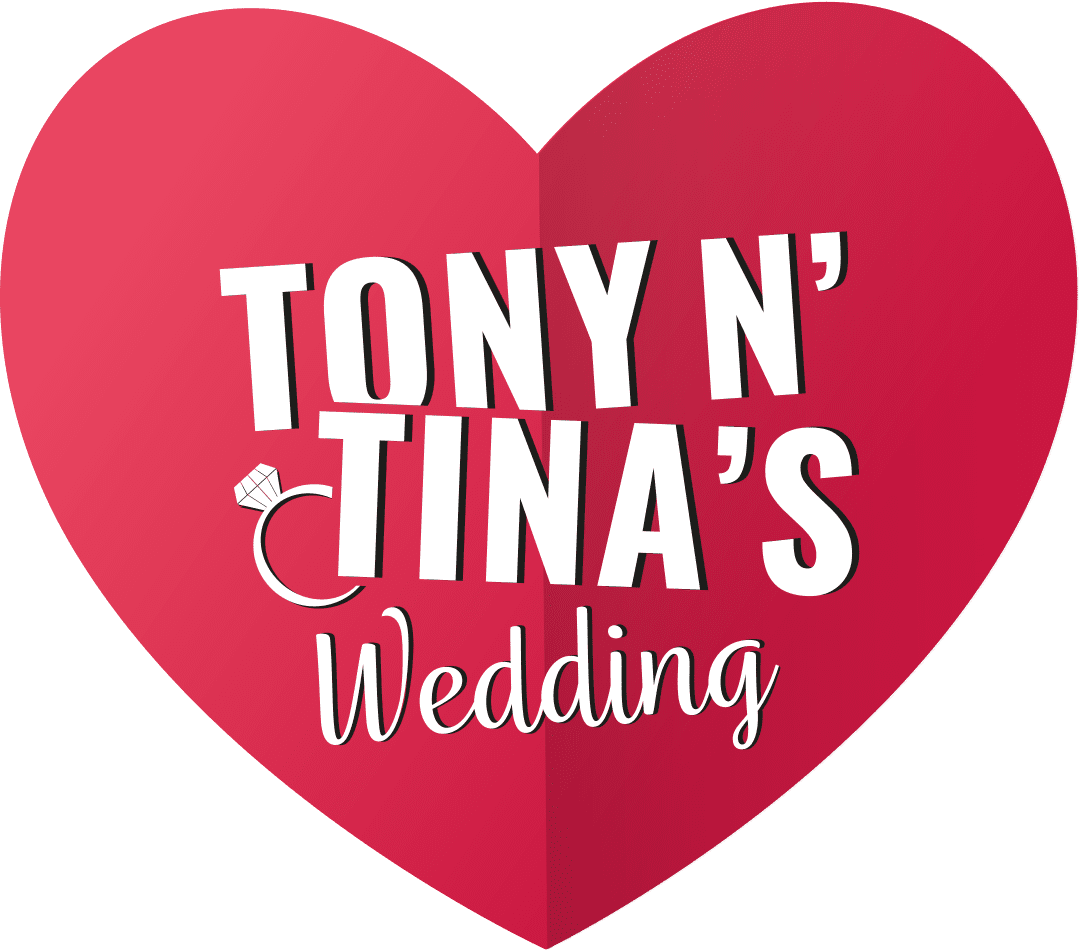 Preview Night Reviews are IN!
Much anticipated Broadway show Tony n' Tina's Wedding opened on April 22 ...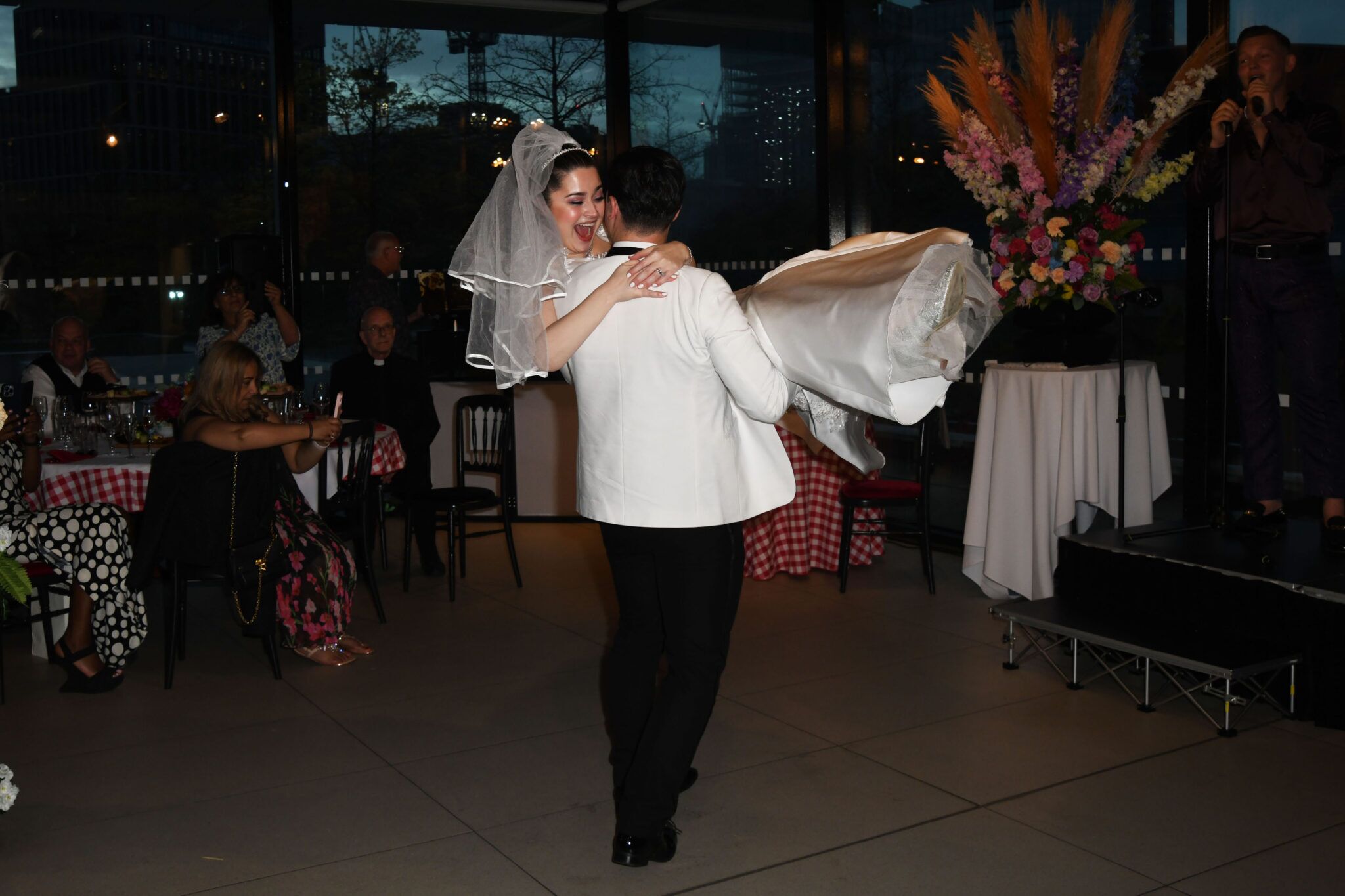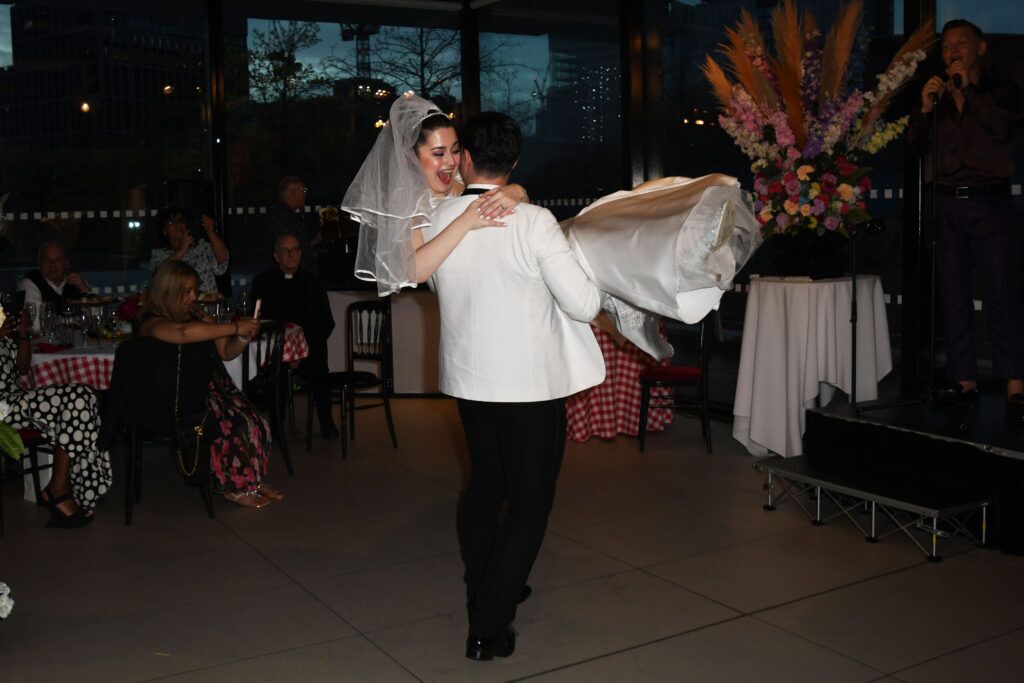 "IF you can't resist a great party then the chances are that you'll love London's new immersive theatre experience Tony n' Tina's Wedding.
The action takes place during raucous reception at a traditional Italian wedding where two New York families from very different backgrounds come together to celebrate the nuptials.
The genius of this show is that the chaos literally unfolds all around you. The audience are the guests seated at tables and get to raise a celebration toast and enjoy a three-course meal whilst the actors work the room.
Tony n' Tina's Wedding is already an established hit across the world, from the USA to Japan. It's easy to see why"
"It's now been brought to London for the first time by theatre impresario Paul Gregg (the man who originally brought The Lion King to the Lyceum).
Like all lovebirds, Tony and Tina can't wait to tie the knot – but their families soon start to create mayhem. The mother of the bride is a prim authoritarian with an expression like thunder. The father of the groom is a gun-chewing wise guy who owns a strip club. What could possibly go wrong?"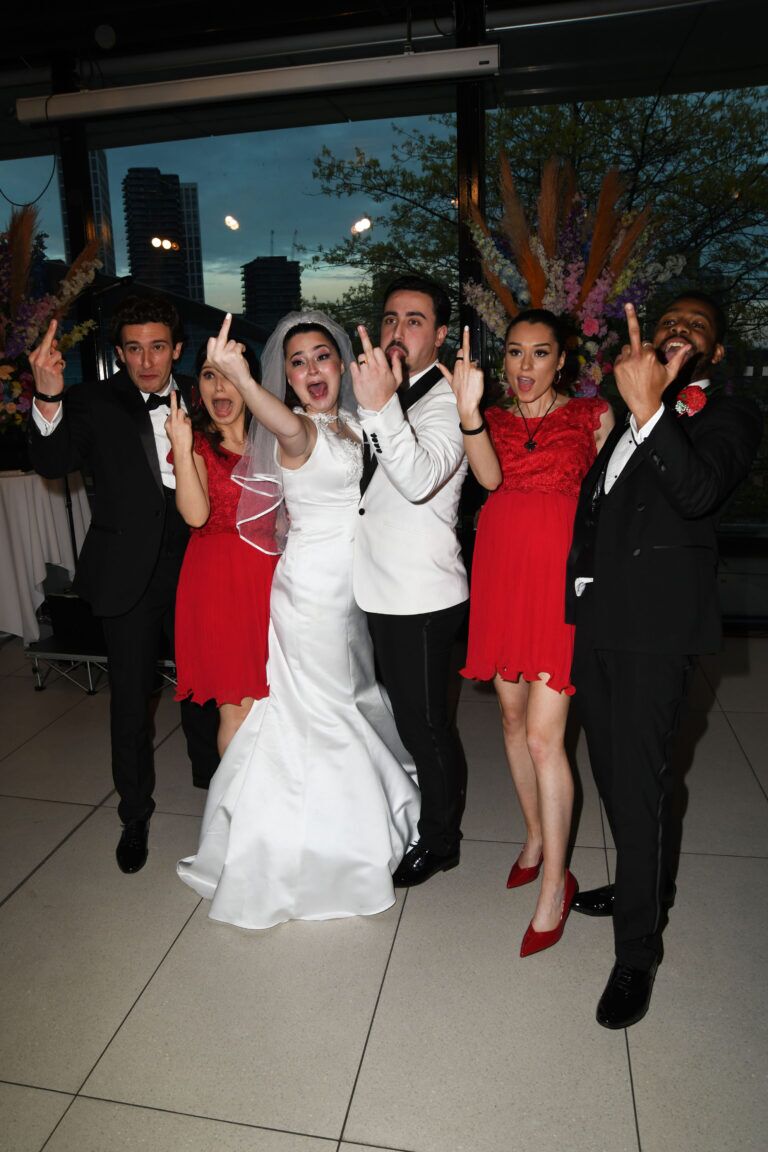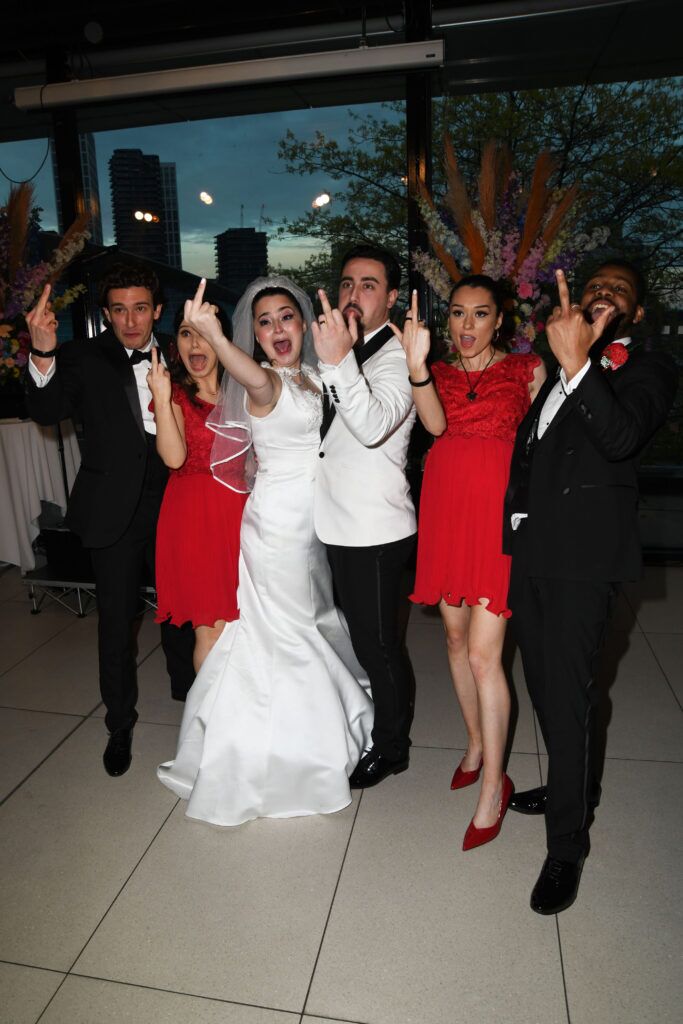 "There are warring in-laws, slurred speeches, tears, tantrums and lots of dancing (and you're free to join the cast on the dance floor). But before all that happens you're initially invited to take a ride to the top of the ArcelorMittal Orbit in the Queen Elizabeth Olympic Park, where the couple take their vows on the viewing platform amid stunning views of London.
I was lucky enough to be invited to a preview performance at the Orbit. At first it seemed slightly strange sitting amongst the cast in the congregation, but you soon realise the best way to enjoy the show is to join in."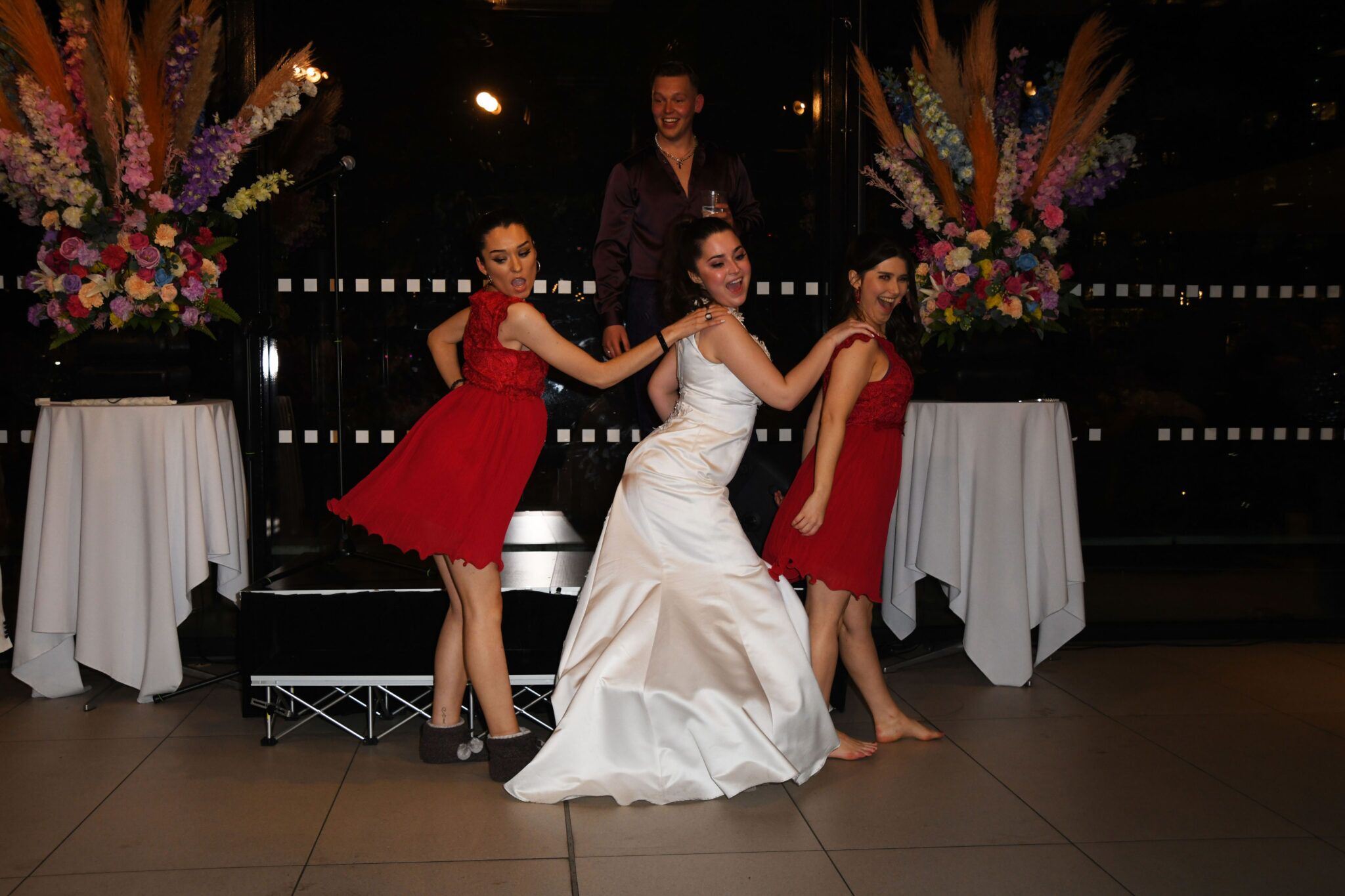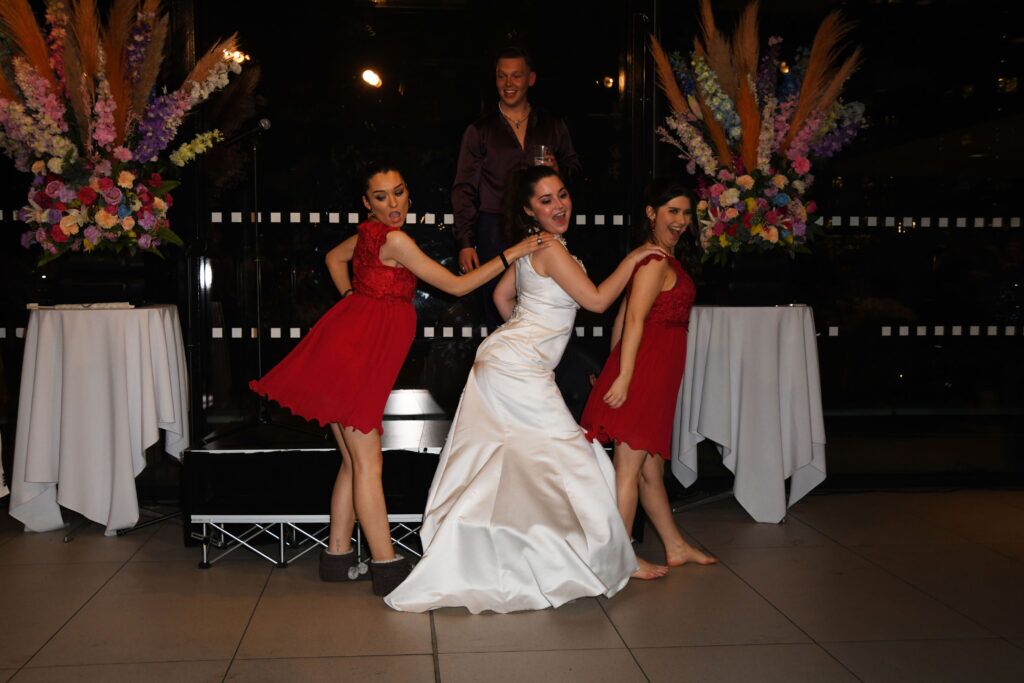 "The partying is so infectious that you really do feel as if you're at a real wedding, so turn up dressed to the nines and you'll have a fantastic time. It's laugh out loud entertainment and you're guaranteed to go home in a great mood.
Five Stars!"