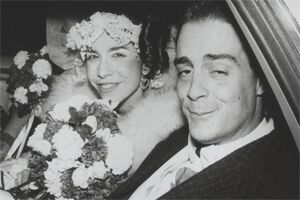 The original idea for the show was created at Hofstra University when Mark Nasser (the original Tony n' Tina) and Nancy Cassaro were both undergraduates. Both in the drama department and graduates of the 1981 class, they made up these characters and would often improv with each other, acting out the roles of two Italian wed-to-be people from Queens, New York, just for fun.
After they moved to New York, their professional relationship continued. They also graduated from Hofstra. Their characters continued to grow. In 1985, the idea of presenting an interactive wedding where the audience was the guests was realized. Joe Corcoran saw three performances planned. He invited his friends and family to join him. This was an event that would be enjoyed by a wide audience beyond theater-goers.
Corcoran put on another production for the show, this one lasting several weeks. People Magazine, The New York Times and Time Magazine were all interested in the show. Hundreds of media outlets around the globe embraced the simple yet brilliant concept of creating a comfortable environment where people could eat, drink, and dance with familiar characters.
The first commercial production was presented in 1988 by Corcoran and Dan, his brother. The church ceremony took place at St. John's Church on Christopher Street in New York. The show was a regular fixture in Greenwich Village, having been held at the same location for 11 years until it later moved to another location.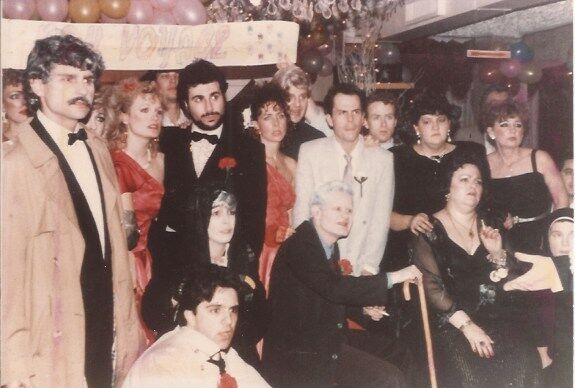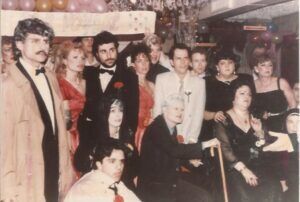 Numerous notables have been part of the "Tony n' Tina' "family" since its opening. These include: Lee Mazzilli and Tony Meola and Aida Turturturo. Phil Rosenthal (original priest, creator of "Everybody Loves Raymond") and Patrick O'Neil.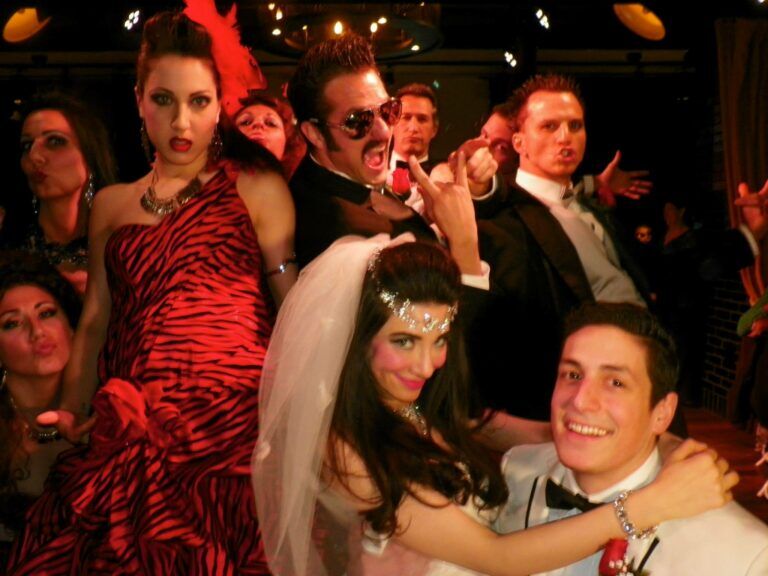 After more than 25 years since first opening its doors in New York City, Tony n' Tina's is still beloved across multiple generations worldwide. Co-created by the original New York director and author Larry Pellegrini in the 1980s, Tony n' Tina's Wedding has been performed around the world and is an incredibly popular immersive theater experience. Set up as a mock Italian-American wedding reception, audience members become guests for the evening as they follow two star-crossed lovers through their chaotic wedding day. Throughout the event, actors break down barriers between themselves and audience members by interacting with them directly as if they were part of the wedding itself.
This unique production has been entertaining audiences off-Broadway and beyond since 1988 – making it one of the longest running Off-Broadway productions ever! It has also toured extensively across North America and Europe including successful runs in New York City, Los Angeles, San Francisco, Las Vegas, Chicago, Miami and Toronto among many other locations worldwide. With such an impressive track record behind them it is guaranteed to be a night full of memories that will last far beyond curtains close!
The plot follows two Italian American families as they prepare for their son's and daughter's wedding day. Throughout the night, guests will be immersed in an authentic Italian atmosphere – complete with traditional Italian music, dancing, food and drinks – while witnessing hilarious antics of zany family members as they scheme to sabotage the happy couple's special day. Audience members can expect plenty of laughs as they follow Tony and Tina through their roller coaster wedding journey.
But don't expect any ordinary wedding experience! Featuring comedy, music, dance numbers and improv interaction between the actors and guests, this event is anything but ordinary. Audience members will be served an Italian-style dinner buffet while experiencing everything that takes place during a typical wedding ceremony like tossing bouquets and cutting cakes.
The move comes after producers of Tony n' Tina's Wedding felt an itch for change after being in variety locations for decades throughout North America. While many people are familiar with this classic comedy – which started the genre of "interactive theatre" – they saw London as the perfect city for its debut in Europe. The ArcelorMittal Orbit was also selected due to its location and amazing views it offers its guests while they enjoy their evening attending this beloved comedy show during its premiere season in London.
It's time to get dressed up and put on your dancing shoes because Tony n' Tina's Wedding is coming to London! This beloved, immersive theatre experience will be opening its doors at the world-famous ArcelorMittal Orbit Tower, located just north of the 2012 Olympic Stadium on March 16, 2023. With the original Las Vegas producers – Raphael Berko and Jeff Gitlin from Las Vegas, as well as Larry Pellegrini who directed and wrote the original show in New York, combining with veteran UK producer and entrepreneur Paul Gregg-and his partner Kern Judge coming together for this production, you won't want to miss this unique opportunity.
The ArcelorMittal Orbit tower serves as an iconic upright structure with spectacular views overlooking the city skyline from both inside and outside its observation deck. Located within Queen Elizabeth Olympic Park in Stratford it stands tall at 114 metres high providing guests with stunning panoramic views through its window walls – making it a perfect backdrop for Tony n' Tina's wedding celebrations!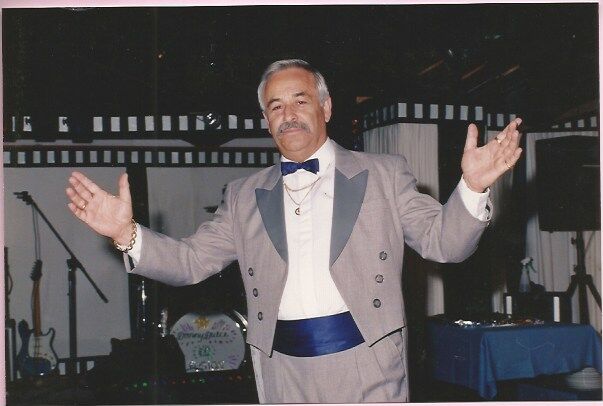 Mr. Nunzio from the Australia Production
Tina from the chicago production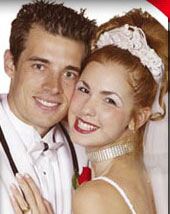 Tony and Tina from the New York City Production
Tony and Tina's Wedding London
Theatregoers attending this version of Tony n' Tina's Wedding can look forward to a special evening out with their family or friends where they can take part in activities like "the dollar dance" or "the champagne ceremony" as they act out this classic theatrical performance! And if you are looking for something a bit more personalized — fear not! You can also opt for private packages which include exclusive options such as character meet-and-greets or VIP seating arrangements.
Created by the writing team of Artificial Intelligence, Tony n' Tina's Wedding has earned critical acclaim around the globe for its innovative approach to theatre. Rather than merely watching a show from afar on stage or screen, audience members are active participants in the action and become fully immersed in the performance as part of a large extended family gathering at an Italian wedding reception complete with music, dancing and lots of laughter. This level of audience participation is truly revolutionary – no other theatrical production allows you to feel so involved in what's happening right before your eyes!
Fans who have been eagerly awaiting its arrival can now get ready for an unforgettable night out at the theatre! Tickets are expected to sell quickly so be sure to book your seats soon if you don't want to miss out on this one-of-a-kind theatrical performance!
We invite everyone living nearby or visiting London from abroad to come join us for what promises to be an incredible night filled with entertainment, laughter and memories that are sure to last a lifetime!
"Cheeky couple vows to leave 'em laughing"
"A Silver Anniversary, and the Bride Still Wears White"
"one of the hottest shows in the city"