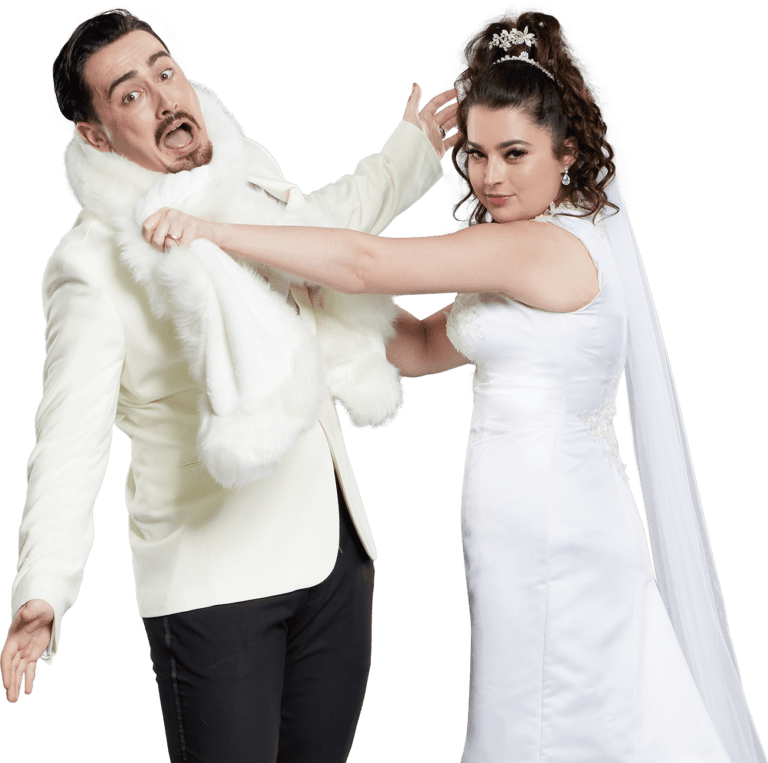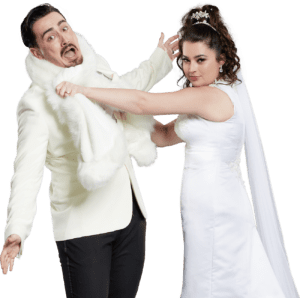 playing at the top of the ArcelorMittal Orbit, watch the pair tie the knot at the summit of the UK's tallest sculpture, 262ft in the sky!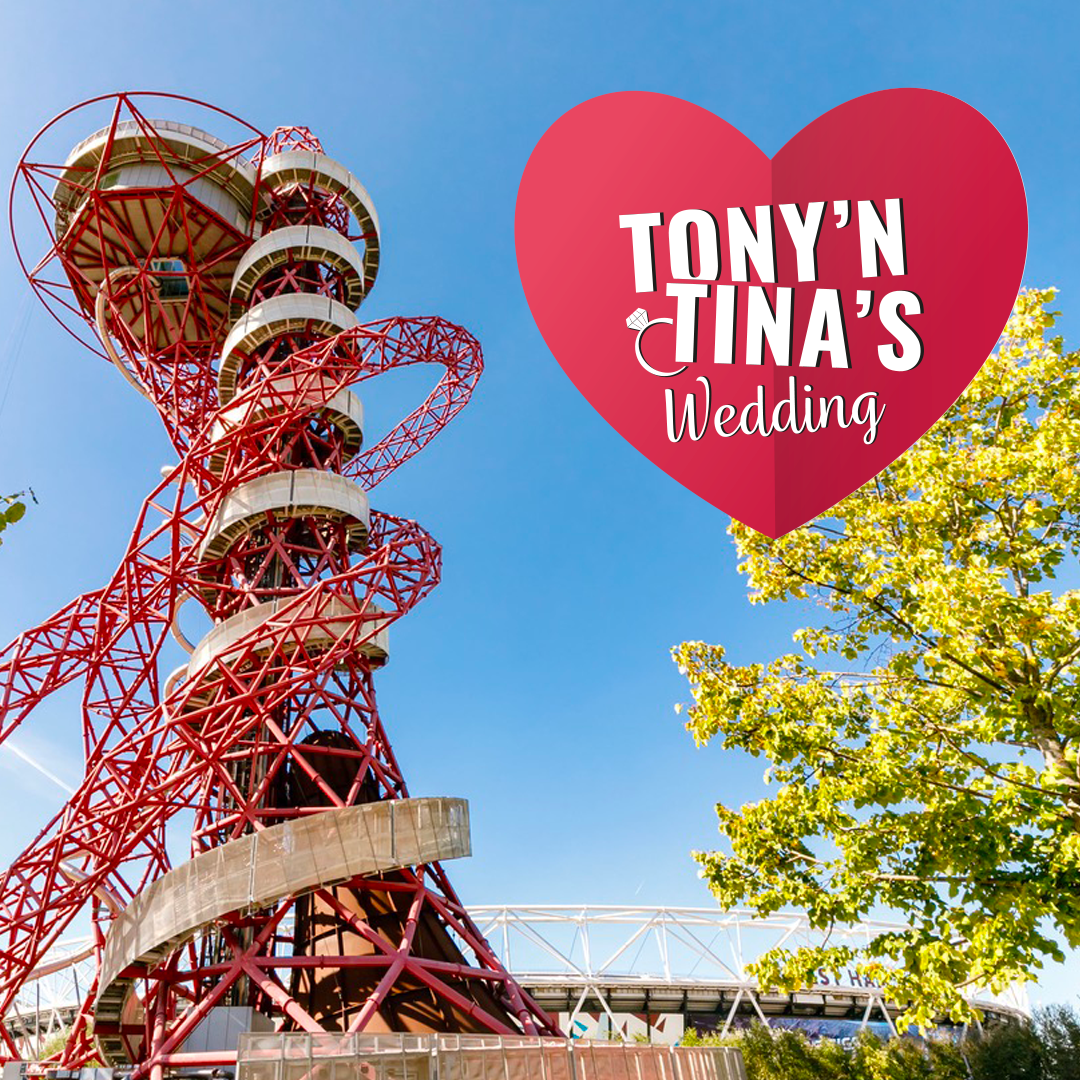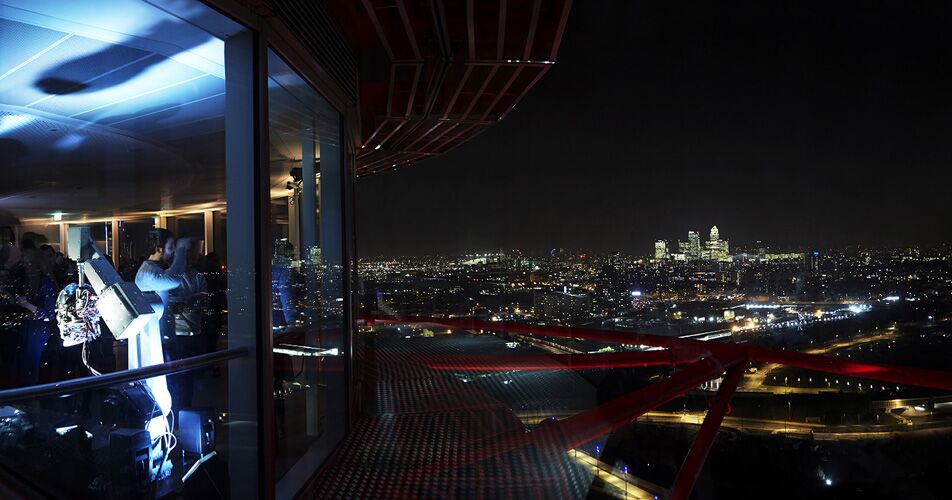 The Arcelormittal Orbit is located in Queen Elizabeth Olympic Park, just a 5-10 minute walk from Stratford station, with fast links to Central London via the Central, Elizabeth and Jubilee lines, DLR, London Overground and bus routes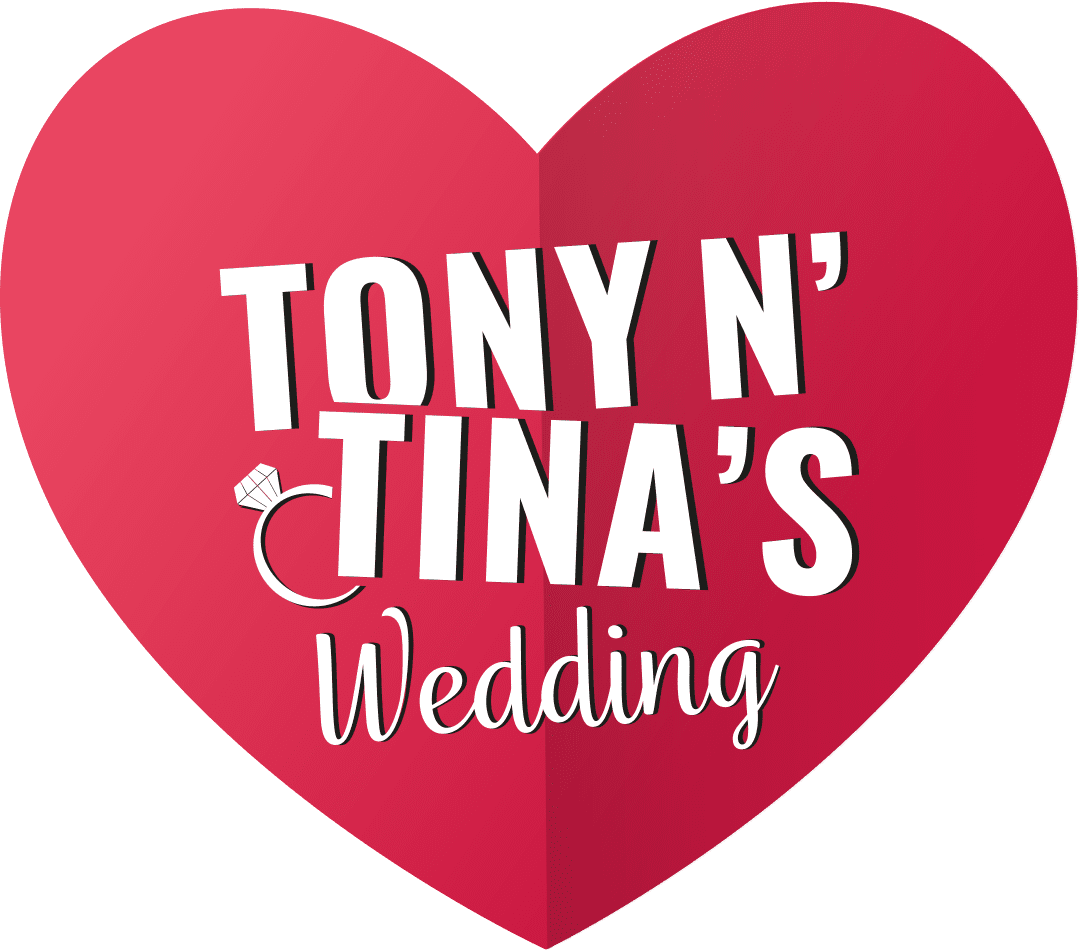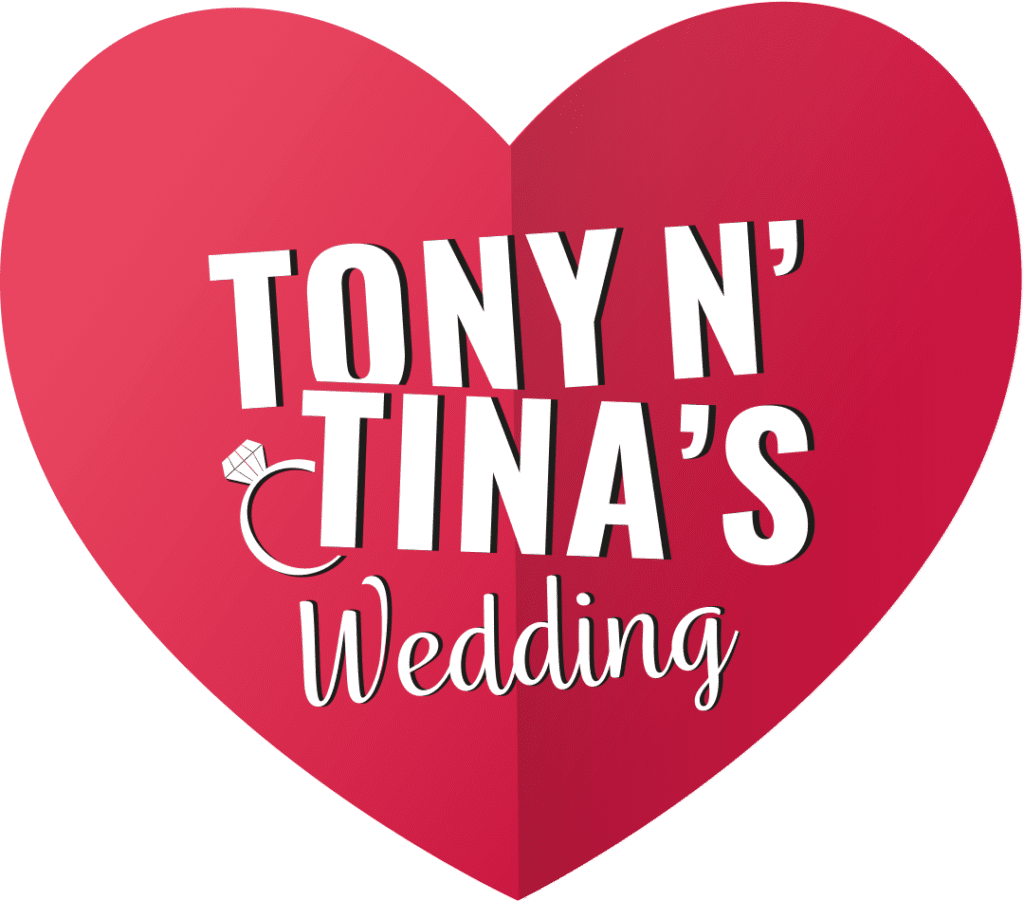 The ArcelorMittal Orbit in Queen Elizabeth Olympic Park in London is a stunning work of art and design. At 114.5 meters (375 ft) high it is one of the tallest works of art in the world.
The tower was designed by renowned artist Sir Anish Kapoor and engineered by Cecil Balmond, and made possible through the generosity of the steel company ArcelorMittal.
It was the centrepiece of London's iconic Olympic Park during the 2012 Games, providing over 130,000 visitors with an unforgettable view of the Park and the capital. In the ten years since the Games over 1m people have taken in the views from its indoor platforms 80m above London.
In 2016, in a unique collaboration Kapoor and Belgian artist Carsten Höller created the Slide at the ArcelorMittal Orbit. At 178m long, this is the highest and longest dry tunnel slide in the worldwide, speeding Sliders down to the ground floor in around 40 seconds. Over half a million people have taken the Slide since it opened – and guests purchasing a VIP ticket to Tony n' Tina's Wedding will be able to Slide their way to the reception if they wish!
The ArcelorMittal Orbit also boasts the UK's highest freefall abseil and provides a spectacular setting for private parties and corporate events. And it's not just Tony and Tina who can get married here – the venue has a full wedding licence meaning couples looking to tie the knot can do so high above the Park with the London skyline glittering in the background.
The ArcelorMittal Orbit stands proudly at the heart of Queen Elizabeth Olympic Park as a lasting legacy of London 2012. A truly spectacular setting for Tony and Tina's wedding day.